Memory Care
Understanding Memory Care
Posted 05/27/2022
•
By Admin User

•
12 min read
Memory Care
Understanding Memory Care
Posted 05/27/2022
•
By Admin User

•
12 min read
There comes a time for families when an aging parent or loved one needs to consider changing their living environment to one that supports their memory care needs.
---
Assisted living communities can offer support for activities of daily living; however if there is a dementia risk or an expected need for memory care services now or soon, you should consider an assisted living community that offers memory care as well.
As the population ages and life expectancy increases, the likelihood you will need to seek memory care is also increasing. Therefore, if you are aging or caring for an aging loved one, it is essential to understand what to expect in memory care. Finding memory care is a task most people have never done before, so it is essential to know what memory care best fits your family based on your loved one's needs. Here are a few key things you need to know before starting your search for assisted living or memory care.
The Basics: What is Memory Care?
Memory care is a specialized service that focuses on reducing stress by establishing patterns, routines, and consistency for a senior with memory loss due to Alzheimer's or another form of dementia. Memory care communities may hire staff trained to provide care for residents with memory loss to help with personal care and activities of daily living (ADLs) and engage residents in activities that improve mental functioning.
According to the Alzheimer's Association International Conference (AAIC), there are 350,000 new worldwide cases of dementia each year. This data suggests that the need for memory care is significant, but it is not offered in every senior living or assisted living facility.
When It's Time for Memory Care in an Assisted Living Community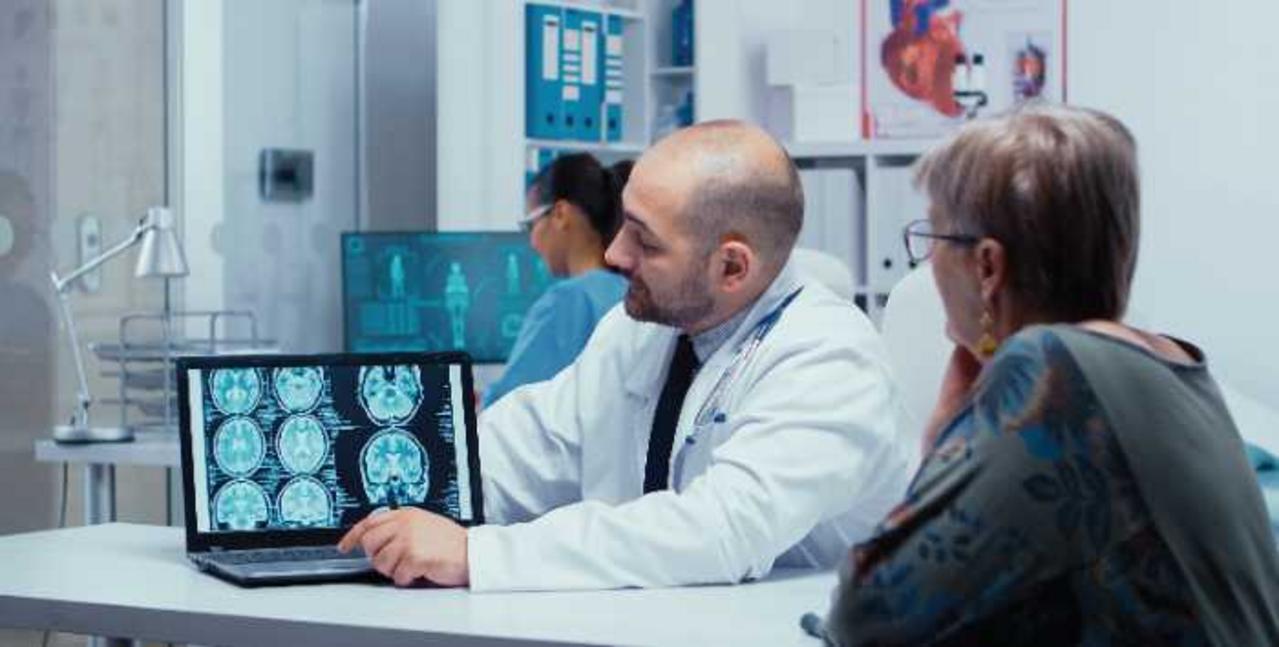 Choosing memory care for your assisted living needs often comes with health and medical concerns. If there has been a diagnosis of Alzheimer's Disease or another type of dementia, that is a clear indicator that memory care is needed. Other medical concerns are possible, and if there is concern about cognitive decline and memory, speaking with your trusted medical professionals can help you determine the health and safety needs for living as the disease progresses.
Assessments and Medical Documentation
Physicians' documentation and assessments will most likely be needed when entering assisted living or memory care. This requirement can vary by state. So you will need to speak with your physician(s) before beginning your search for assisted living and memory care. So, it's good to have your physician and trusted medical professionals involved in the conversations and decision-making process regarding specialized care and the best-assisted living and memory care options.
Behavioral Concerns Associated with Dementia, such as Alzheimer's Disease, Memory Loss, and Cognitive Decline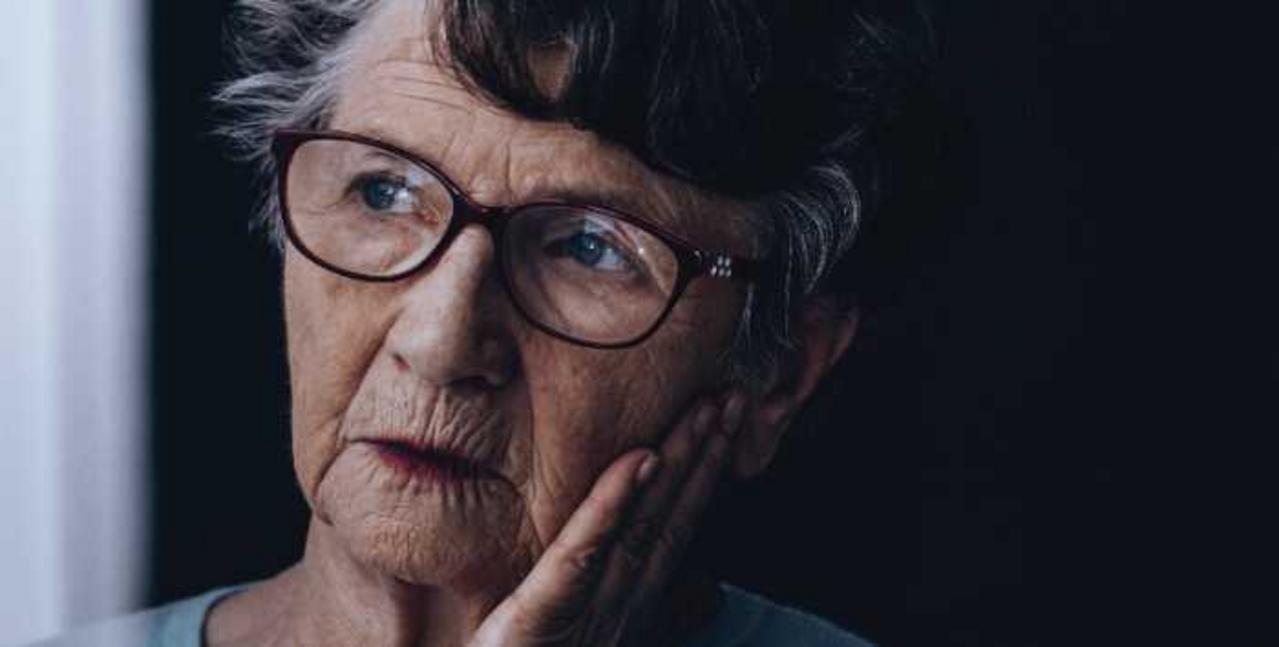 If a senior has not been diagnosed with Alzheimer's or some other form of dementia, here are some signs to look for if you suspect loss in mental functioning, courtesy of Healthline.
Subtle short-term memory changes
Difficulty finding the right words
Changes in mood
Apathy
Difficulty completing normal tasks
Confusion
Difficulty problem solving
Difficulty following storylines
A failing sense of direction
Being repetitive
Struggling to adapt to change
Visual hallucinations
Types of Dementia, Health Conditions, and Some Common Causes
Vascular dementia
Lewy Body dementia
Poor nutrition
Vitamin deficiencies
Urinary or bladder infections
High blood pressure
Mixed dementia
Early onset dementia - early signs
Late stage dementia
Thyroid problems
High cholesterol
Family history risk factors
Alcohol-related dementia
What to Look for in Memory Care Communities or Assisted Living Facilities 
When a family begins looking for dementia care for their loved one, it is essential to remember that not all memory care communities are created equal.
Does the community or facility offer the type of care your loved one needs? Make sure to ask about the types of activities and therapies offered, how they are staffed, and what qualifications the staff has. Take a tour of the community or facility.  Experience their food service for a healthy diet and activities. This will give you a good feel for the environment, living benefits, and if it would be a good fit.
Low Staff-to-Patient Ratio Equals More Personalized Care in an Assisted Living Facility Specializing in Memory Care.
One of the most important aspects is a low staff-to-patient ratio. A lower staff-to-patient ratio means that each patient will receive more personalized care. This is especially important for memory care patients, as they often require more one-on-one assistance than those in other types of long-term care facilities.
In addition to more personalized care, a lower staff-to-patient ratio also allows for more individualized treatment plans. Memory care patients often benefit from tailored activities and therapies to help them cope with their dementia.
Finally, a lower staff-to-patient ratio provides peace of mind for families who are entrusting the care of their loved ones to a memory care community. Knowing that more staff members will be available to assist can help ease some of the worry and stress that comes with making this decision.
When considering a memory care community for your loved one, consider asking another patient's family about their experience with the staff ratio. A lower ratio means more personalized care, individualized treatment plans, and peace of mind for families.
Staff Specifically Trained for Memory Care.
Some states require staff certification, but not all.  Most would agree it is essential to have staff that is trained explicitly for memory care. This is because dementia can be complex to deal with and manage. There are many different aspects of dementia that can be challenging for staff, such as behavioral changes, memory loss, and communication difficulties. By having staff who are specifically trained in dementia care, they will be better equipped to deal with these challenges and provide the best possible care for residents. Here are some dementia care programs available for communities to adopt: Best Friends Approach, Teepa Snow, The Dementia Whisperer - Laura Wayman.
Dementia and related conditions, such as Alzheimer's, can be challenging to manage, but staff can provide high-quality care with the proper training. Many different types of dementia training are available, and dementia-specific certifications are not required in all states. 
Specialized training covers dementia awareness, communication techniques, challenging managing behaviors, and providing person-centered care. Be sure to understand the caregivers' credentials, expertise, and experience in the memory care home you choose.
Activities Calendar Posted and Accessible to All Residents.
People with Alzheimer's and dementia need to be engaged in activities and social interactions because it can help to slow the progression of the disease, improve their quality of life, and make them feel more connected to others. Those who are active and socially engaged tend to have a better prognosis than those who are not. Activities and social engagement can also help reduce the senior's anxiety and depression levels.  Ask to observe the residents engaging in activities.  Even better, ask if you may bring in your loved one for a day visit and taste their meal services to experience their interaction with residents.
Most people with Alzheimer's and dementia can participate in many different types of activities and social interactions. Some examples include attending support groups, going for walks, participating in art or music therapy, and spending time with friends and family members. It is essential to find an activity or social interaction that the person enjoys that is appropriate for their level of cognitive impairment.
Memory care facilities should support and plan activities and opportunities for social engagement. The staff and caretakers must also encourage them to participate in activities and social interactions; however, it is essential to let the resident take the lead as much as possible. This will help them feel more independent and empowered. When touring a memory care community, ask for the activity calendar and see the amenities, rooms, and facilities where activities occur.
Staff Should Personalize Activities and be Open to Suggestions from Residents and Loved Ones.
In a memory care facility, the caretakers and staff should personalize activities for residents with dementia. It should be personalized to the resident as well. Those with dementia are not always able to communicate their interests, so loved ones and family members may be able to work with the community staff to understand what those may be.
The first way is by taking direct suggestions from the residents or their loved ones. What does the resident like? What are their interests? This information can help develop activities that the resident will enjoy.
The second way is by observing the resident's interests. What does the resident participate in actively? What activities excite them and engage them? This information can help develop activities that the resident will enjoy.
The third way is by taking into account what the patient can do. What is the resident's level of physical activity? What is the patient's level of mental activity and status of cognition? This information can be used to help develop activities that the resident can do and enjoy.
Staff Provides a Holistic Approach to Memory Care that Includes Mental Stimulation, Optimal Nutrition, Socialization, Fresh Air, and Physical Activity.
The approach used by memory care staff should be designed to provide the best possible quality of life for those living with dementia. Expertly trained staff should provide the care and support needed to allow individuals to live their lives to the fullest. Memory care needs vary from person to person, so care must be tailored to meet the unique needs of each individual.
For instance, social time with other residents may excite one resident, while with another, too many people can be overwhelming and cause anxiety. Differences such as these require memory caregivers to consider the needs of each patient individually to stay healthy, maintain their independence, and enjoy life to the fullest, given some limitations they may have due to dementia.
The Differences and Similarities of Assisted Living and Memory Care
One way to think of memory care is that it is a more extensive version of assisted living. By definition, memory care is assisted living. A community may offer assisted living as well as memory care. Often these are referred to as a continuum of care. Memory care units or communities will have specialized staff and resources.
The similarities of both types of communities are that they are fully equipped to support activities of daily living. This means staff helps residents with eating, dining, feeding and meals, bathing, grooming, dressing and undressing, toileting, walking, transfer, and mobility. The staff has credentials and training that support the various types of assistance needed.
The differences in the communities are twofold: the residents and the support provided. The residents in assisted living still have reasoning skills and do not show signs of dementia. However, they need assistance with daily activities of life. Memory care residents are diagnosed with dementia or Alzheimer's or have cognitive impairments that affect their ability to reason.
There are often additional safety protocols and measures in memory care facilities or units, such as door locks and trackers. There is usually a smaller staff-to-resident ratio in memory care as memory care requires more time and attention given to the individual resident.
A memory care unit within assisted living is often an ideal living arrangement. This environment allows a resident to transition into memory care as additional safety and care are required. Such communities make it easier for the resident to make the transition.
Seniors and older adults with dementia and Alzheimer's often have increasing issues with anxiety and difficulty handling changes and do better with consistency. Assisted living communities that offer memory care also often have a designated wing or building for memory care residents. This is sometimes referred to as a continuum of care or long-term care.
Affording Memory Care
As seniors age, they and their loved ones are often concerned about the cost of living and care. Alzheimer's or dementia usually means memory care is the living option needed. Memory care cost is generally higher than the cost of assisted living because of the higher level of medical care. Each person's needs are different, and prices vary on the level of care required. However, without the diagnosis, there may be the possibility of remaining in assisted ling longer.
Assisted living, including memory care, is generally paid for with private funds. This means that Medicare and Medicaid do not cover the cost of assisted living facilities or any other long-term residential care, such as senior care, nursing homes, or memory care. Private funds can include social security income, personal savings, pensions, long-term care insurance coverage, retirement savings (i.e., 401k), and often financial assistance from family.
Your Memory Care  and Assisted Living Journey
Now that you are beginning your search for Memory Care, this article will help you find the Right Fit ™ for yourself or the aging person in your life. Memory Care is a growing segment of the senior living model as more people are developing dementia or dementia symptoms. Some estimates indicate that the need for Memory Care units has risen more than 50% over the last decade, and the demand is projected to grow as baby boomers enter their elder years.
The likelihood that you, your loved one, or your family will need memory care is increasing. Continue to be diligent because once you find your perfect Memory Care community, you will be confident in your choice.
FAQ
How to decide between assisted living and memory care?
The residents' primary care provider will be able to do a medical assessment and guide you with this decision. Based on the information provided by the physician, the community you are considering will be able to do an additional assessment and guide you with this decision based on the care needs of the resident and what they can offer in regards to assistance..
When to move from assisted living to memory care?
Residents diagnosed with mild cognitive impairment may be considered for memory care when things become difficult, confusion sets in, or if the resident may be a danger to themselves, others, or at risk of elopement. It's also essential to help the resident maintain their dignity and ensure they receive the care and support they need as the disease progresses.
What is memory care assisted living?
Memory care communities offer programs tailored to people diagnosed with memory impairment. In addition, memory care residents receive assisted living and help with their activities of daily living.