Assisted Living
Caregiver Burnout: When Caregivers Need a Break
Posted 05/25/2022
•
By Admin User

•
6 min read
Assisted Living
Caregiver Burnout: When Caregivers Need a Break
Posted 05/25/2022
•
By Admin User

•
6 min read
Today, many people are responsible for being primary caregivers to seniors or aging adults. Understanding the impact this can have on the caregiver, and their need for a break or respite is essential. Here are a few important things you need to know about caregiver burnout.
---
Permitting yourself to take breaks is a fundamental step in eliminating caregiving stress. But unfortunately, taking a break is where many caregivers fall short. This common mistake often results in caregiver burnout. This mental state affects the caregiver's mental (and, after a certain point, even physical) health and can affect the quality of care they provide.
Burnout Because of Caregiving Responsibilities
It's not uncommon for the primary caregiver to experience depression, stress, anxiety, physical exhaustion, mental fatigue, or even worse, mental exhaustion. They often experience a general feeling of losing control due to the caregiver burden. Burnout can cause social withdrawal, sleeplessness, weight loss due to lack of appetite, irritability, and even lashing out or being abusive to the person they care for or others (Cleveland Clinic).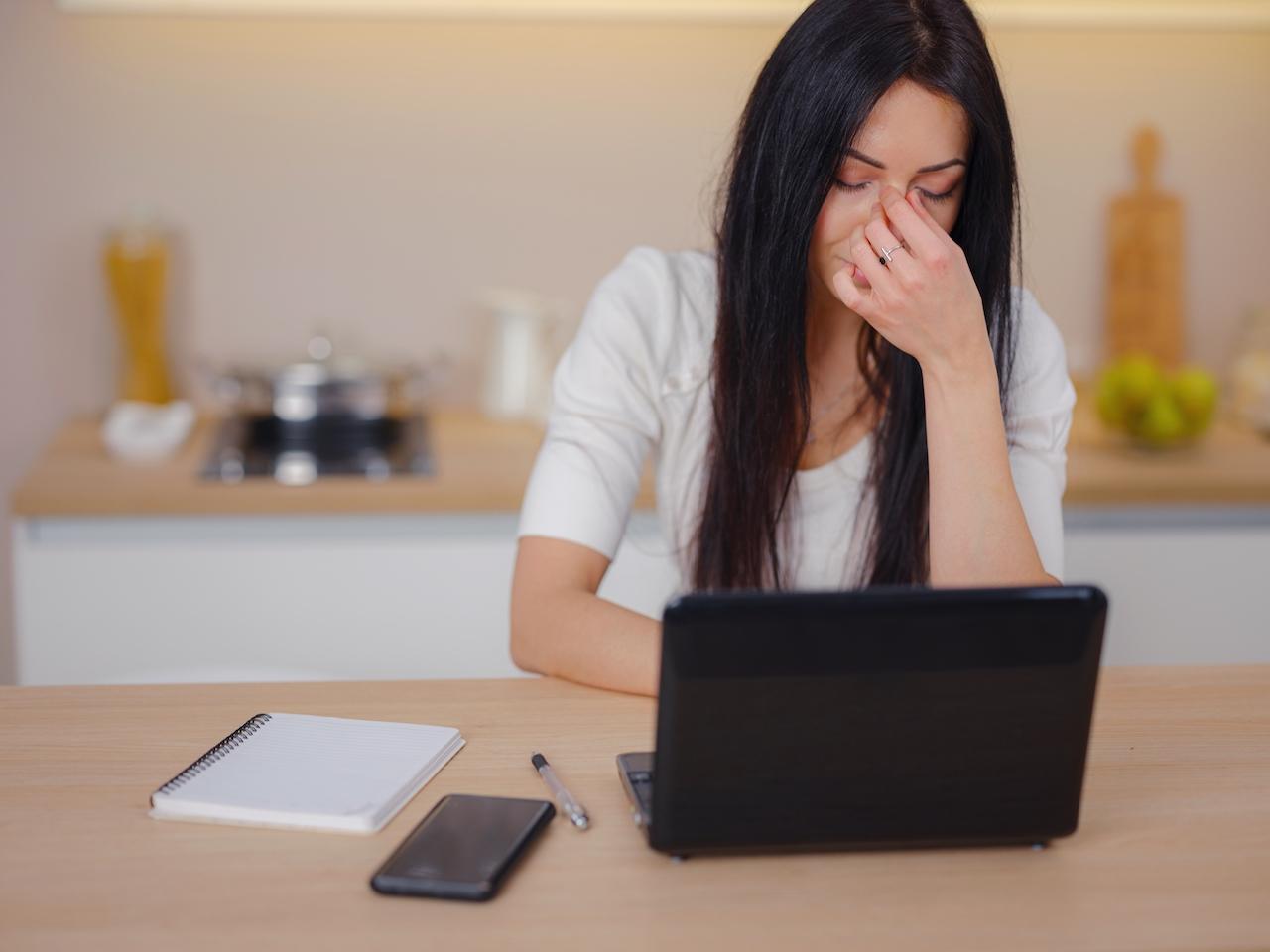 How to Avoid It
As you schedule the day to care for your loved one, pencil in time for yourself and FOLLOW THROUGH! This will take some planning and delegating tasks to others. However, don't wait until you are overwhelmed and at the end of your rope! Here are some people and places you can go to obtain help.
Family Members & Friends - Also known as Family Caregiver Alliance
Most people inherently want to help and will if you ask them. Don't be afraid to ask a family member if they have any ideas on how they may be able to help you—they may have ideas you hadn't even considered. Be flexible and consider their gestures, no matter how small or the family dynamics. Let them suggest ways they can assist you with coordinating care. One simple way they can help is to give you time for a nap.  The loss of sleep patterns can significantly affect your stress level.  Let them sit with your loved one while you lay down and rest.
Home Healthcare Agency
If your finances allow, you can hire home health services or caregiver support services from several types of outside agencies. Ask a local senior living community which agency they would recommend.  They may be able to offer you a list of private care aides in your area.  They may even have a list of housekeepers, cooks, run errands, laundry assistance, and other services to help free up and give you time for medical appointments or time for your own personal well-being.
Adult Day Care Programs Outside of Assisted Living Facilities
Look into adult day care or senior day care programs through your local city park, recreation department, or senior center. Ask a local senior living community about your area's day programs or caregiver support groups.
Adult Day Care Programs Located Within an Assisted Living Facility
If you will eventually be considering assisted living communities, find out if there is one that also offers a daycare program.  This can be a lovely way to make the transition more accessible when the actual time comes to physically make the move.  They may also offer a caregiver support group meeting you can attend while your loved one is at their adult daycare program, even for an hour.  This may give you a chance to meet and learn with others who are experiencing the same things you are.
National Organization
If your loved one has memory impairment, find out about one of the many national organizations available to use as a resource.  One organization is called the  Alzheimer's Association.  Go to their website and find a local organization or local chapter in your area. These organizations focus on the care, support, and research of Alzheimer's disease. Ask a senior living community for recommendations for caregiver local support groups in your area.
Veteran Benefits
If you or your spouse served in the US Military during wartime, you might be eligible for the Aid and Attendance benefit. This is a monetary benefit that helps eligible veterans and their surviving spouses (widows/widowers) to pay for the assistance they need with activities of daily living.  They can sometimes offer financial assistance to cover the cost of some in-home care or in a nursing home or an assisted living facility.
Long-Term Care Insurance
Long-term care insurance can help offset the cost of in-home care, nursing home care, or assisted living. There are many policies and companies that offer long-term care insurance. These policies can be expensive, and the coverage can vary greatly, so it is essential to do your research before purchasing a policy. One company that offers long-term care insurance is (Genworth). You can visit their website to learn more about long-term care insurance and to get a quote. Caregiving can be an extremely rewarding experience, but it is also essential to take care of yourself. If you are feeling overwhelmed, don't hesitate to ask for help! There are many people and organizations which can support you through this journey.
Respite Care
Some senior living communities offer respite care services on a nightly basis.  This is called a short-term respite. Your loved one stays in the assisted living community while you rest at home or go on vacation.
A caregiving agency can also offer respite care. They stay with your loved one in the comfort of your home while you go elsewhere to rest or vacation.  You may even consider staying in a respite at the community you plan to eventually move into.  This will serve as a way to experience the community and to confirm it is indeed a place you would like to consider moving into for the long term. 
This information has given you some ideas for carving out time for yourself. Adjust your calendar and get out of the house—exercise, enjoy your hobbies, meet a friend, have coffee, take a walk, or go out for a meal. Take a vacation or attend an event or family gathering.
Prioritize your health as well; get plenty of sleep and take the time to meet with your doctor and healthcare providers to maintain your own health needs. You can prevent caregiver burnout! A caregiver's recharge will be the best thing for you and the senior you care for.
FAQ
What is caregiver burnout?
A state of physical, emotional and mental exhaustion.
What can happen to a caregiver if they don't take breaks?
Caregivers often are so busy caring for others that they tend to neglect themselves which can lead to caregiver burnout.
How can a caregiver avoid burnout?
Some ways to avoid caregiver burnout are ask others for help, take regular breaks, pay attention to your feelings and needs and take care of your health.