Assisted Living
When It's Time To Consider Assisted Living
Posted Invalid date
•
By Admin User

•
14 min read
Assisted Living
When It's Time To Consider Assisted Living
Posted Invalid date
•
By Admin User

•
14 min read
Moving into a senior living community or assisted living community can feel like a long road. Here is some advice to ease the transition for the older adults in your life.
---
Families may struggle with how to best support and help aging parents or loved ones through the change from living at home to other senior living options. You may be facing the challenge of navigating and considering a move into senior living for your aging parent.
The demand is high for senior housing and assisted living facilities. With the ever-increasing aging population, finding the right residential facility and care services may be a challenge; the assisted living cost may make it even more challenging if you have limited financial means. Start the process as early as you can.
There comes a time when you or a loved one in your life may need to leave their home and move into new living communities.
From the process of finding the Right Fit ™  for managing the move-in process to downsizing, the physical move is not as simple as a usual move. Here are some things to remember and consider.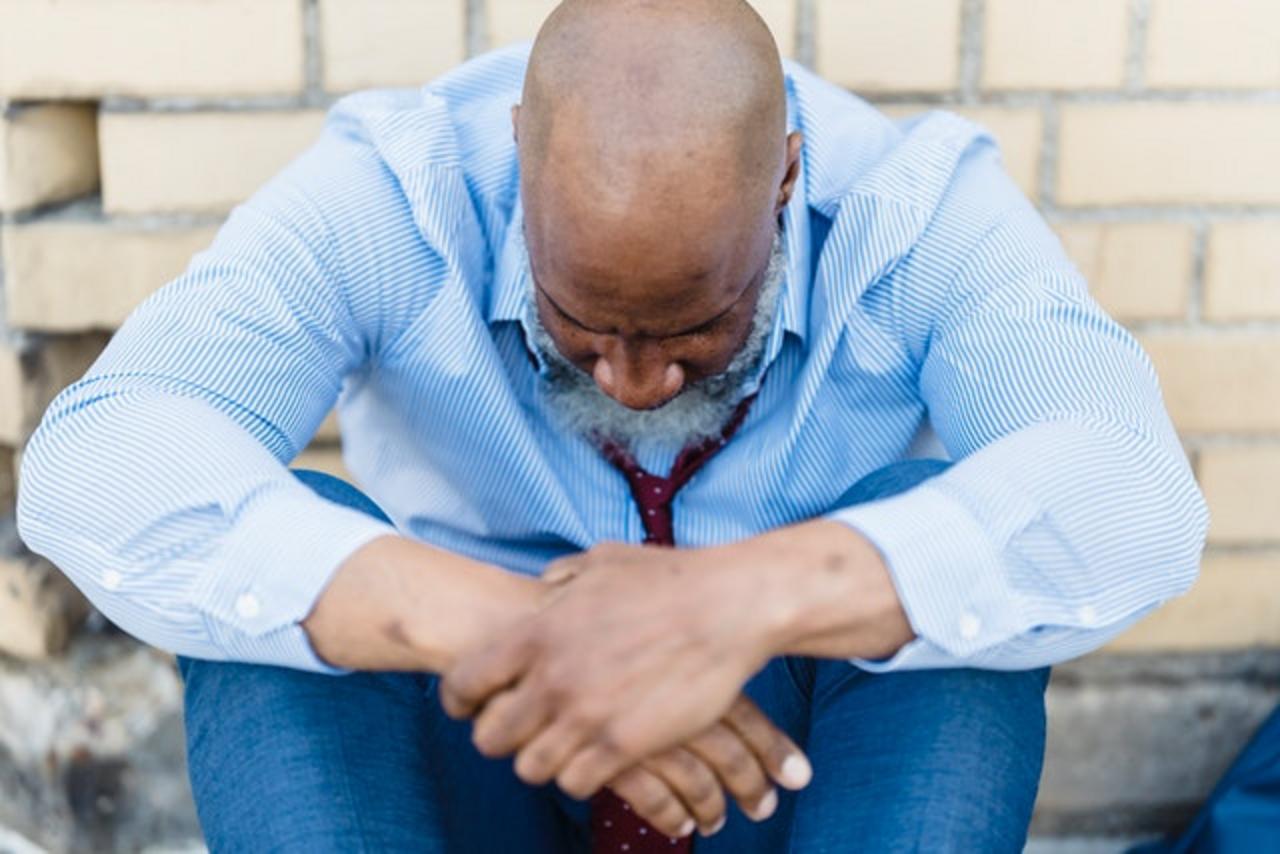 How To Start Your Research On Senior and Assisted Living Facilities
Start With a Conversation
The assisted living decision should be made together with your loved one. There are a few things you can do to prepare for your loved one's move to a community. This is their decision and they should be involved in the process as much as possible. You can start by simply having a conversation about what they are looking for and their expectations in a new home. They also should understand what services will be provided and what the fees will be.
What Are Their Goals?
What are their interests? How do they want to spend their days? These conversations will help you get an idea of what type of senior or assisted living community would be the best fit for them.
Look For Red Flags
As you start touring communities, pay attention to any red flags that come up. If something doesn't feel right, trust your gut. You want your loved one to be happy and comfortable in their new home.
Get Help From Professionals
Moving into assisted living is a big decision. You don't have to go through it alone. If your senior is resistant to the move, a professional senior advocate can help. They will get to know your loved ones and their needs and help them to understand the benefits of a change.
Make a List of Must-Have Amenities
As you tour assisted living communities, make a list of the amenities that are important to your loved one. Do they want a private room or bathroom? How important is having a view? Is a fitness center a priority? What type of social activities do they want to participate in?
Take Your Time
This is a big decision and it's important to take your time to consider all of your options. When you find the right community, you'll know it.
Senior or assisted living is a big decision. But with the help of professional senior advocates and by taking the time to consider all of your options, you can find the perfect living community for your loved one.
Consider the Cost
The cost of assisted living can vary widely depending on the location, type of community, and care needs. It's important to consider the cost when deciding on senior living. Make sure to ask about any hidden fees or potential increases in costs down the road.
The living cost and options are the biggest part of the process. Once you have established or agreed that a move is a correct decision, you need to understand all your choices. Consider using tools such as our Right Fit ™ Timeline and The Right Fit ™  Financial Calculator to help you discover your best options.
State Licensing Community Report Card
If you are considering a community that offers assisted living, then you may want to check with your state's Health and Human Services department or Department of Social Services and review their licensing for citations or allegations. Please see our licensing by state page to see your state's licensing organization.
Learn From the Experts by Talking to Residents and Asking Them Questions
Assisted living residents are usually very open to the opportunity of telling you about their living experience in their assisted living facility and the quality of assisted living care they are receiving. Assisted living units are designed to accommodate special physical restrictions and most offer ADA units for the hearing impaired.
Specific questions to ask when touring an assisted living facility:
Do the staff members seem happy working there?
What is included in the monthly rate?
How are residents made aware of social and cultural events happening in the community?
Is transportation available for outings, activities, and doctor's appointments? If so, what is the cost?
How often are meals served and what is the average cost per meal?
Are special dietary needs accommodated?
What type of housekeeping and laundry services are available and at what cost?
Are Cable TV and Internet Access available in each unit and what is the monthly fee for these services?
How does the community handle maintenance issues in resident units?
What is included in the monthly rate for utilities?
How does the community stay current with technology?
What type of security features are in place?
Is there a nurse on staff 24/7? If not, how are medical emergencies handled?
What is the policy for handling medications?
Are there activities available for residents and at what cost?
What is the policy for accommodating visitors?
How do they handle bedbugs, roaches, and other pests?
Do they have a generator in case of a power outage?
What is their relocation plan in the event of a natural disaster or fire?
Deciding to move your loved one into a community is not an easy decision. However, if you take the time to research your options and ask the right questions, you can be confident that you are making the best decision for your loved one's needs.
Is There a Contract and May I Have a Copy?
There is more paperwork required for senior and assisted living communities than a standard apartment rental agreement, especially if any personal care services or any other additional services are needed by the assisted living staff. We advise you to start looking at least one year before you plan to begin the transition.
You will be asked to sign a contract that outlines the services to be provided, the costs associated with those services, and any other relevant information. Don't forget to ask the community about their move-out policy. For example, if there are ongoing physical changes or the well-being or needs of the resident isn't being met, how much notice is needed to vacate? The contract may also include a provision for a 30, 60, or 90-day exit notice if you decide to move out of the community. Be sure you understand all the terms of the contract before signing.
You should also ask for a copy of the contract before deciding so that you can review it at your leisure and consult with an attorney if you have any questions.
What Are Activities of Daily Living (ADLs)?
Activities of daily living (ADLs or ADL) are basic tasks that we perform every day without giving them much thought, such as brushing our teeth, bathing, dressing, eating, toileting, transferring (getting in and out of bed or a chair), and walking.
ADLs are activities related to independent living. While ADLs are necessary for survival, ADLs make it possible for us to live independently. They include meal preparation, housekeeping tasks, shopping, and doing laundry.
Of all the assisted living services, medication management is the most common type of personal care or residential care provided.
Community Rules and Regulations
You should also ask for a copy of the Community's rules and regulations. These rules are typically posted in a common area, but it is always good to have your own copy. Review these rules carefully as they will likely include information about quiet hours, visitors, pets, smoking, and other topics.
How Much Should We Expect to Pay?
Most seniors prefer to have their own apartments or private room and bathrooms. A deciding factor is the financial resources and retirement savings of the resident and the size of the floor plan and location of the apartment the resident chooses.
The median annual cost for private apartments in assisted living is approximately $4,500 per month. Most senior care facilities are private pay only. Some senior care will accept Medicare and Medicaid. Residents and their spouses may qualify for veterans benefits. VA health care is also important to look into through the national center of veterans affairs.
Assisted living services will have associated care fees that vary with each community and are based on the services and/or the amount of time a caregiver spends providing those services. The fees and service plan will be established during a scheduled assessment of the resident. The fees and service plan will be provided to you before you enter into a lease agreement so you understand the costs involved.
Additional Fees
Be sure to ask about any fees that are not included in the monthly rate. These fees can include but are not limited to, parking, transportation, laundry services, pet fees, and internet access.
Will there be two people residing in the apartment? If so, will there be a monthly second-person fee?
You should also check for any hidden fees and find out if there are any potential increases in the monthly rate. Some communities have a policy of increasing rates on an annual basis, while others have a set rate for a certain time. Some states require licensed communities to disclose a written history of previous increases in percentage and dollar amounts.
If the resident is receiving assisted living care, do care fees continue to be charged if the resident is off-property overnight or goes on vacation? If the resident has medical emergencies and is sent to an emergency room and later admitted into the hospital for a while, will the community continue to charge for care services?
What Happens if My Loved One Needs More Care Than The Community Can Provide?
It is important to find out what the community's policy is for handling residents who need more care than the community can provide. Some communities will work with outside agencies to provide additional care, while others will require the resident to move to a different facility that can provide the necessary care.
Do You Think a Higher Level of Care May Be Needed Down The Road? If So, Consider a CCRC.
A continuing care retirement community (CCRC) offers independent, assisted living, memory care, and a nursing home. They will be able to provide medical care and skilled nursing care through the end of life. These nursing homes, also called skilled nursing facilities, will provide rehabilitation services which include occupational, physical, respiratory, and speech therapy. Most nursing home residents and most assisted living facilities in the CCRC are located on the same campus.
These communities are generally more expensive than a residential care facility for the elderly (RCFE). The RCFE will offer all or a combination of independent living, assisted living, and memory care and is billed month to month. A CCRC requires a buy-in fee in the range of tens to hundreds of thousands of dollars plus a monthly rental rate. You may want to speak with a financial advisor about the two options if assistance is or will be needed for the senior's health and personal care.
Downsizing and Preparation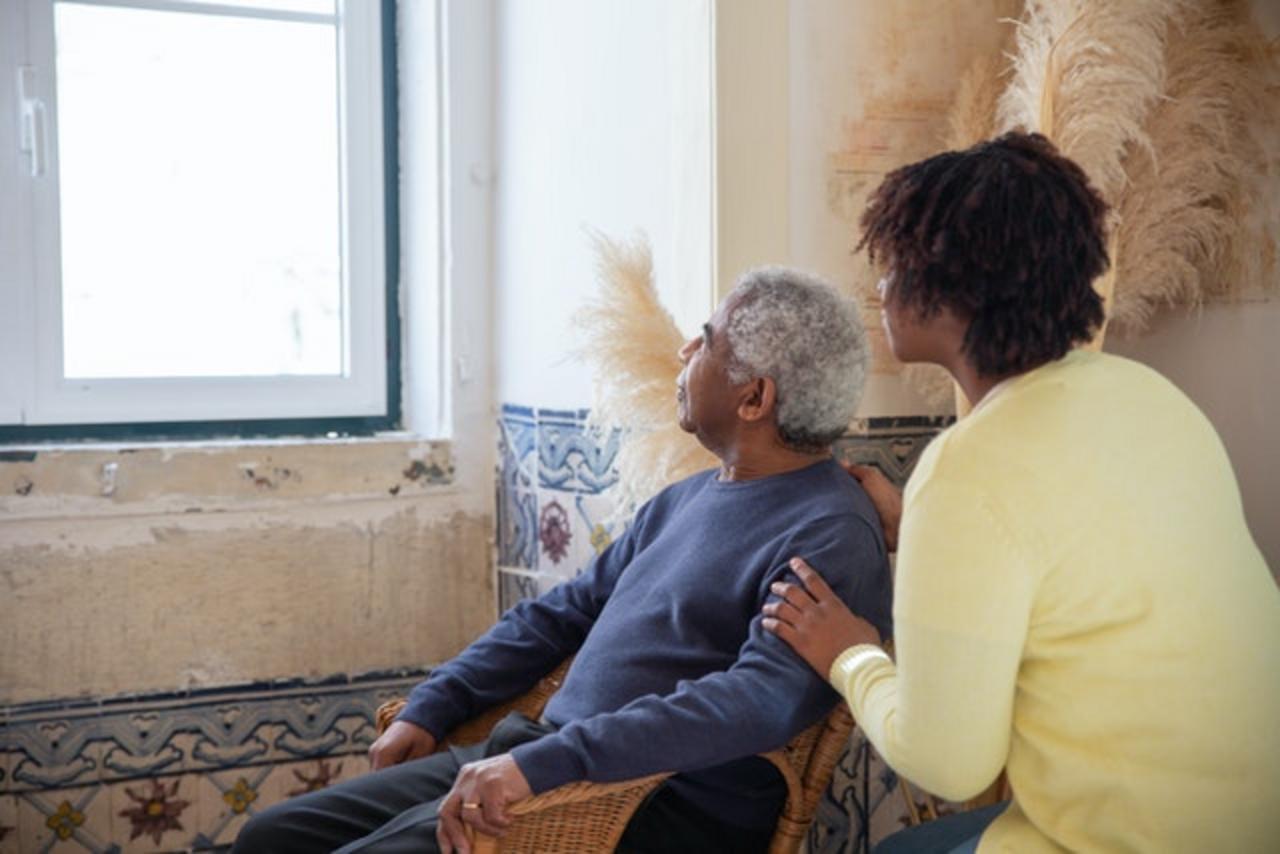 When elderly adults move into new independent living facilities or assisted living facilities they often leave homes they've had for many years. If this is the case, you will most likely need to downsize. Years of belongings accumulate to a full house of furniture and knick-knacks and will need to be pared down to what is most important to the senior and what is required.
You should also help them to declutter their home and pack up any belongings they wish to take with them. Most communities have a list of items that are not allowed, such as weapons, illegal drugs, and flammable materials.
It is important to bring personal furniture so the resident feels a sense of home and comfort with familiar things around them. Downsizing can take months or even years; fortunately, there are professional downsizing experts who can help with which items to bring.
Also, for timing purposes, if the senior wants to be a part of the process, it may take a little longer than expected. If possible, consider moving the senior first, then downsizing the home.  For most, this is an easier way to process a big move.
Frequently, it is loved ones and family members that take charge of the moving and downsizing process. For more help on the process of downsizing, see Rocket Mortgage.
Finally, you should make sure that all of your loved one's important documents are in order. These documents include their birth certificate, social security card, driver's license, Medicare/Medicaid cards, and insurance information.
The Actual Move Into a Senior or Assisted Living Facility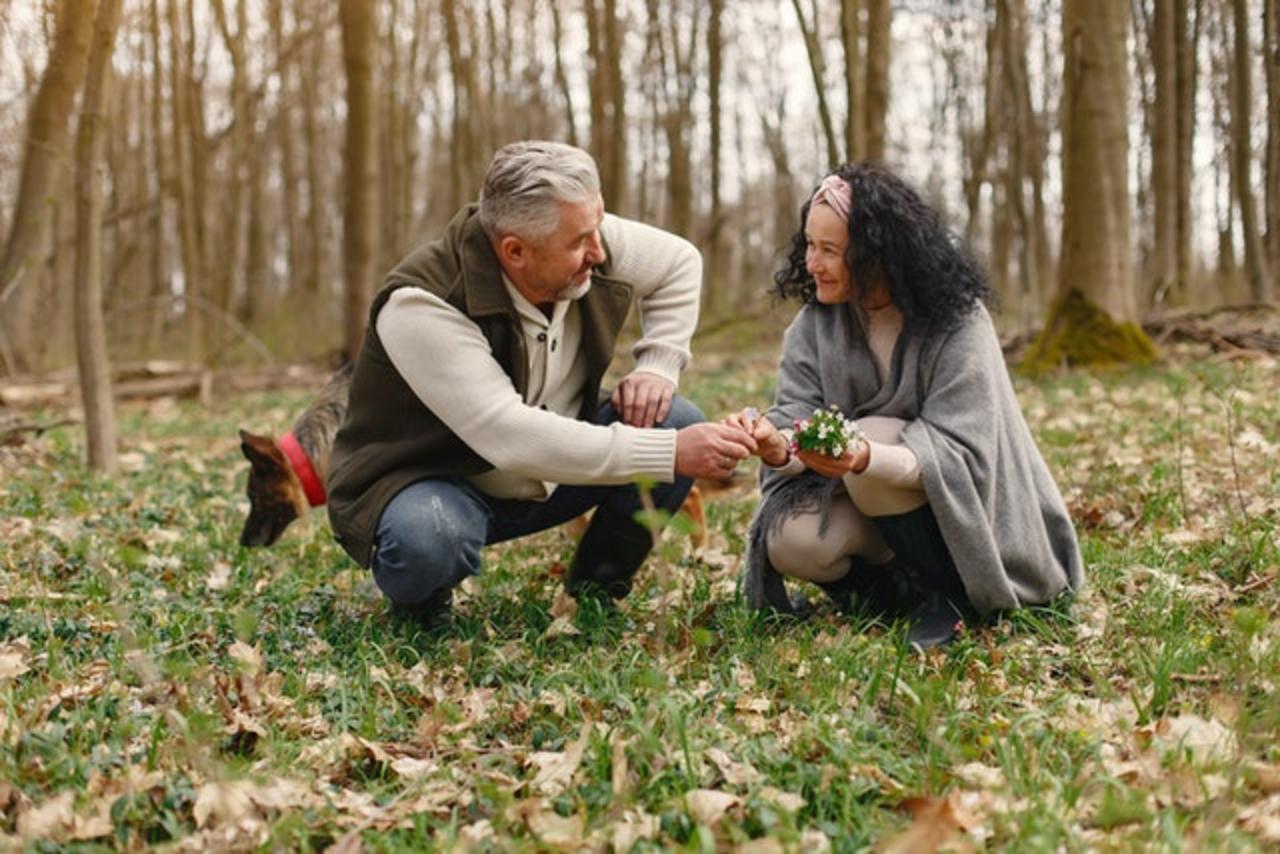 The move-in process can vary from community to community, but some things should be expected. Most communities will require a security deposit, which is usually equal to one month's rent. Some communities may also require the first month's rent and/or a sign-up fee.
Once you have paid any required fees, you will be given a tour of the community and your unit. At this point, the staff may go over the community's rules and regulations with you and answer any additional questions you may have.
Typically, there is one family member who orchestrates the move and directs the help of others. However, all of the family can play a significant role in moving a senior loved one into their new living spaces.
You should also be given a chance to check out your unit before moving in. Be sure to take advantage of this opportunity to assure the unit is in good condition and that all the appliances are in working order.
From getting the quotes to managing the schedules, there are a lot of details that can be overwhelming or unmanageable for the senior. Remember, this moving day is stressful and emotional for most seniors. They will need help and support for the move.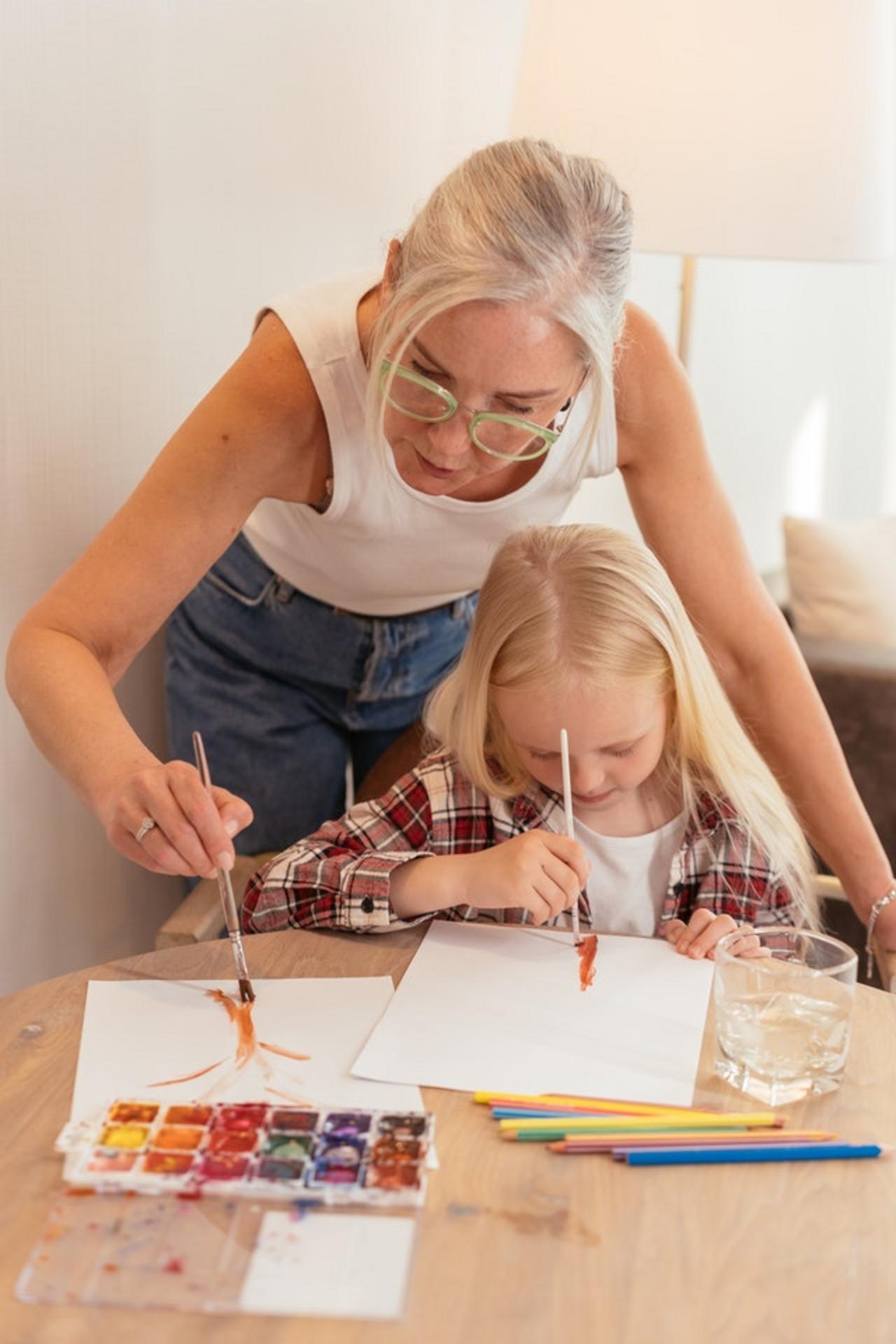 There Will Be an Adjustment Period
Once the move has been made, there may be an adjustment period. There is unpacking, settling in, and also getting to know the community, the staff, the neighbors, and learning about the social and recreational activities. The senior will need to understand how the transportation services work, and when housekeeping and laundry services are provided. In the long run, learning these things immediately upon moving in will help the seniors with maintaining independence and how to live independently.
Try to meet with the activities director to learn more wellness tips to make this transition as easy as possible. Residents typically need about 2 weeks to get used to their new daily living routine. Family and friends can help during the adjustment period by accompanying their loved ones to meet the staff members and caregivers, explore the common areas, and learn the schedules of meals and activities.
Feeling comfortable and confident in a new community and living environment takes time, and support from family and friends can ease the transition.
Don't Forget to Visit!
Make sure you come back regularly for an in-person visit and encourage other family members and friends to do the same. Remind them that community involvement will help to ease their transition. (For more information on how to ease the transition for your senior, see Summit Hills).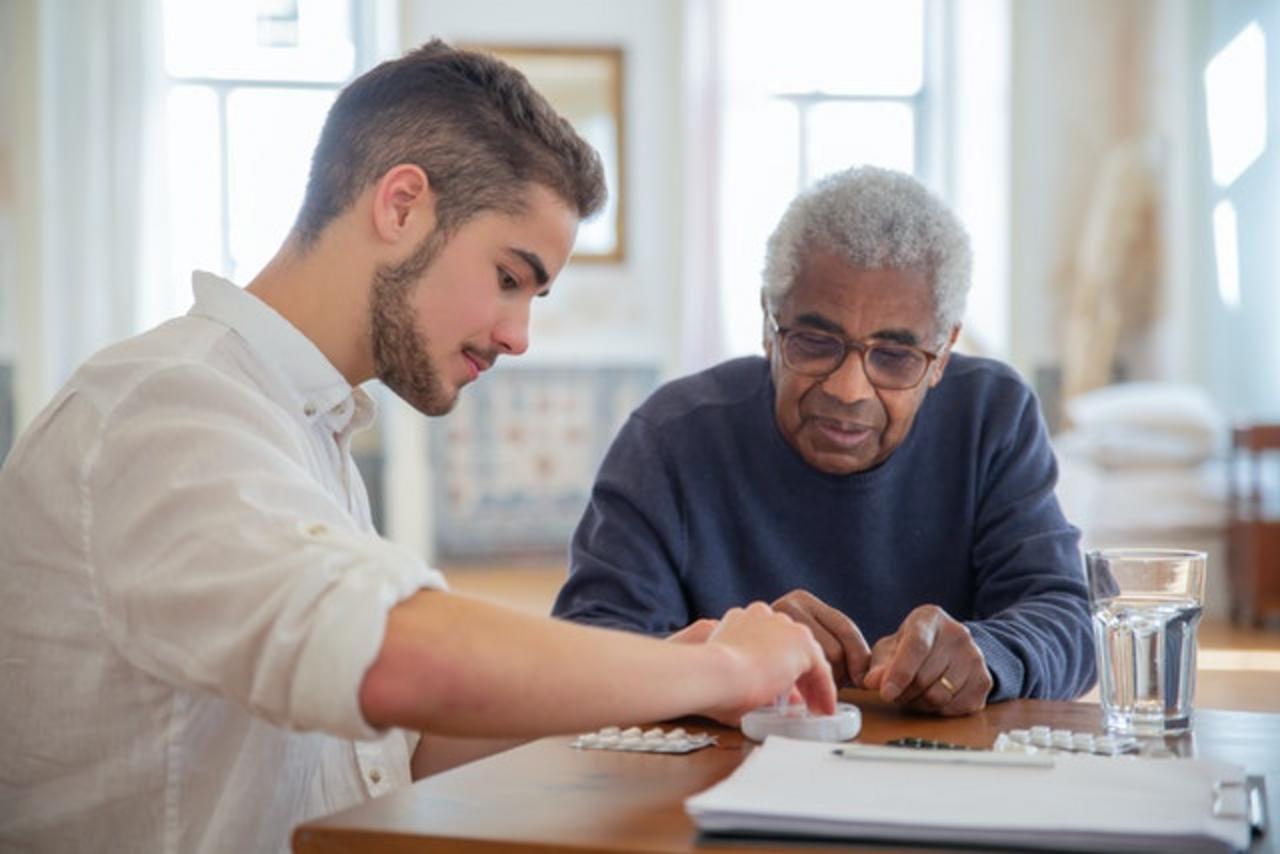 Summary
Now that you are beginning your search for senior living, these tips will have you ready to take on the task of finding the Right Fit ™  for yourself or the aging person in your life. Continue to be diligent in your research and keep the points we've detailed in mind. With help from this article, you can make the transition to a senior living community as easy as possible.
FAQ
What does assisted living provide?
Assisted living provides a housing situation to help residents maintain their independence while receiving some assistance with the "Activities of Daily Living." Specifically, meal preparation, eating, toileting, bathing or showering, transferring from bed to chair, medication management, personal hygiene, and dressing. In addition, an assisted living community typically offers social and physical activities and transportation.
How to convince a parent to go to assisted living?
The best thing to do is start the conversation BEFORE a crisis happens. Help your parents understand you are only doing research, and if they find a property early, it puts them ahead of the game if things were to change in their lives. Most communities will allow you to place a deposit and go on a waiting list until you're ready. This will put you in control.
How to get someone into assisted living?
Legal guardianship or conservatorship is the only you can legally force someone to move into an assisted living community or a long-term care facility.